Surgical Skills for Chiropodists
As members of the Ontario Society of Chiropodists we are offered opportunities for progressive education and the constant upgrading of skills thanks to improvements in technology and medicine.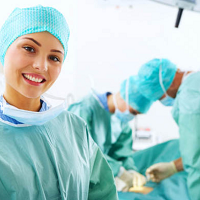 Next month, Rick Werkman and Kaitlin Werkman will be attending a Surgical Skills Workshop for Chiropodists at the University of Guelph. The Surgical Skills Workshop includes a review of neurophysiology, electrodiagnoses, and functional neuropathies of the foot and ankle. Surgical techniques include tenotomy, capsulotomy, Z-plasty and minimal incision nerve decompression procedures. While those techniques may not mean a lot to you, they mean the world to us!
Our commitment to continuing education is a reflection of our clinic philosophy for  providing exceptional foot care to people of all ages in order to serve the growing and diverse needs of our community.
Talk to us any time.